Support the Academies for a chance to win!
If you make a gift of $150 or more by June 30, 2022, your name will be entered into a fantastic raffle! Please scroll down for details.
Give now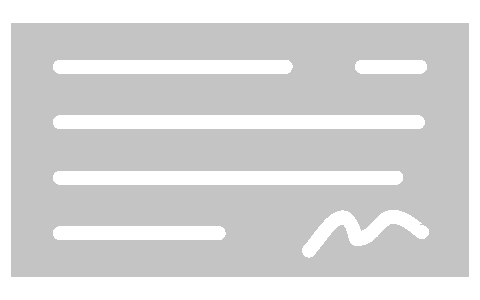 Organizer
Joanne DelCarpine, Manager of Annual Fund & Donor Relations
Supporters across the USA
Supporters (593)
Angela Marathakis
To support future Academy grads!
Anne E Olcott
In honor of Arvilla Cline

I'm an only child. My AAG friends are my sisters.
Ashley Murphy
I carry tremendous gratitude and many fond memories of my years at AAG. Cheers to continued success!
Barbara Ranney Wilberg
In memory of Leslie Morgan Marvin '61
Barbara Schlang White
In memory of the members of the class of 1960 who are no longer with us
Brittiny Belmonte Razzano, Esq.
Brittiny Belmonte Razzano, Esq. '04 P'34
Carmen Power
I am thankful for my experiences and education at AAG.
Carol Crummey McCardle
For three living generations of AAG alumna - my grandmother, Carol O'Brien, '51, my mother, Caron O'Brien '77 and myself; and hopefully making it four generations - Elizabeth McCardle '34.
Caroline Fenderson
I am forever grateful for the education and educational environment I received my last two years of high school, and treasure being able to serve as senior class president. I know being an Academy student and graduate provided me the help to be able to go to Vassar for my college years. A good education and a quality educational environment are the most important ingredients to a successful life of learning and service! Caroline Houston Fenderson
Cathie Werley
AAG enriched my life in so many wonderful ways for the 10 years I was a student and as an alumna.
Charles & Marcia Foresman
Cornelia Boynton Ochsenbein
In memory of Agnes Toth Simpson '73
Cornelius Murray
In memory of Ernest Steck

The Albany Academies is/are a special place!
Deborah Allamena
In honor of Reunion 2022 - 50 years!

In memory of Mary Carol Elmendorf Dunn
Diane Rowley
I'll so miss seeing everyone at the reunion! Best wishes to all of '72!
Douglas Olcott
In memory of Robert Olcott II '44, my brother and former teacher and coach at The Albany Academy
E. Stewart Jones
In memory of Leslie Morgan Marvin
Elissa Mueller Stevens duPont
Elizabeth Chabot
In memory of Marcy Elmendorf
Elizabeth Coleman
Impacted my life career and friendships
Elizabeth Manning
In memory of Mary Carol Elmendorf Dunn
Ellen Stein Tomlinson
In honor of AAG Class of 1969
Emily Schwartz Tufeld
In honor of Marcy Elmendorf
Eric Moore
For the Charter Day Head of School Challenge
Eugene Sneeringer
In honor of Our 50th Reunion in 2022
Frederick Grober
In memory of Walter Jaworski, Class of 1968

A good man dedicated to family and the pets we love.
Gerald Fassett
In honor of Dave Anderson and Jim Lowe
Glenn Johnson and Lisa Rubin-Johnson
Harry Odabashian
In memory of Mr. Steck

A great teacher,coach,and role model.
Jack Gordon
In memory of Walt Jaworski, Class of '68
Jack Gordon
In honor of Deceased classmates and faculty.

Pray for Peace!
James Pulaski
Excellent school. Many good memories of teachers and friends.
Jeff Levine
Happy to help my great school .
Joanne DelCarpine
In honor of Roberto Barron '21

I support the Academies because my son got a great education there!
John Assini
In memory of Deceased classmates of '65
John Graziano, Sr
In honor of the class of 1962 and our 60th reunion!
John Hawn
In memory of Charles Liddle '48
Judith Fillion
In honor of Christine Moore Wheatley '30

My mother Christine Moore Wheatley was a 1930 graduate as well as AAG Faculty member
Judith Rogers
I hope my gift will be included in the Head of School Challenge to our Alumnae. I am class of 1953.
Katrina VanDerzee Barr
In memory of Leslie Morgan Marvin '61
Kirk Leach
In memory of LTC Robert W. Leach
Laura Braunstein-Freiberg
Linda O'Connor Casertano
In memory of Dr. Claudia J. Lewis '74
Lindsay Li
In honor of Delia Blatner

Delia Blatner had just the right approach to teenage girls. She set a wonderful example of strength, kindness and humor that I will not forget.
Lisa Furlong
In memory of Classmates we have lost
Lucy Sandler
So grateful to have been an AAG N-12 grader and a graduate of this BEST school!!
Lynn Krouner Applebaum
In memory of Mary Carol Elmendorf '72
Lynne Robbins Greene-Karlan
Marcia Sutherland
In honor of AAG Class of 1962 and in memory of those classmates who are no longer with us in body but remain alive in our memories
Margaret King
I am a very proud alumna of AAG-
Margaret King
I love AAG- and all it means to so many. I am happy for our association with AA. Our 2 schools are tremendous institutions.
Mark '80 & Caroline Mayone '81 Distefano
Class of 2022 Senior Gift
Mary Farley
In memory of Martha Decker - former teacher

I wish you hadn't given up AAG's charter - it was a sad day for the oldest girls' school in the country.
Mary McDonald Merriam
From the estate of Mary McDonald Merriam '49
Megan Tucker Petersen
In memory of Amanda Morrison
Melissa Nigro
In honor of James G Hoehn MD
Michael Braun
Glad to pay it forward. Thanks for the challenge Chris.
Mikas & Andrius Kulbis-Marino
Mr. and Mrs. Cornelius D. Murray '62, P'99, '05, '06
Nancy Jones
In honor of Mrs. Sherry Putney
Nicole Borisenok Krasodomski
Nicole Borisenok Krasodomski
Nikki Borisenok Krasodomski
Norman Dascher, Jr.
In honor of Mr. & Mrs. Norman E. Dascher, Sr.
Pamela Morgan Marvin
I think it's wonderful that the Head of School is making this donation in honor of Founders' Day.
Peter Trowbridge
Great education at AA. Always fond memories of the dedicated faculty, coaches and curriculum. 🏒🥅🏉⚾️
Petet Trowbridge
The Albany Academy forever.
Robert Higgins
In honor of John Higgins '77, Patricia J. Higgins P'77, '79, '80, and John Jennings
Robert Morehouse
In memory of James B. Morehouse '48
Robin Cooley Krivanek
In memory of Mrs. Anne Gilbert Curtin '47
S. Lyman Munson IV
It was great to be back for our 55th reunion with my wife Jocelyn and our son Sammy, Class of 2025 (Heathwood Hall Episcopal School in Columbia, SC). I was especially pleased that Sammy was able to shadow an Upper School day at the Academy, as he did five years ago as a fifth-grader. All of us listening to Chris Lauricella present his head-of-the-school address were interested to hear his thoughts regarding the future directions for single-gender education in a 2-campus environment. The times they are a-changin' (always!).
Sally Shannon Burkhart Haddad
Sam Kauffmann
In memory of Bruce Kauffmann
Seth Wander '02 and Hilary Sunkin Wander '02
Stephanie (Bortis) Stoltzfus
Susan Krampitz
In honor of Mary Carol Elmendorf / Class of 1972
Susan McKay
In honor of AAG Class of 1972
Susan Sneeringer
In honor of Our 50th Reunion in 2022
Sven Edlund
In honor of Edna's W Edlund

Fund more scholarships to AA & AAG.
Taibeen Khandaker
I felt very old scrolling down to 1999. Please let us just type in our class year.
The estate of Mary Gray Rosenfeld '43
Theodore Bouloukos
In memory of Charles T. Bouloukos '49
Thomas R. Gordon
In honor of Bruce Kaufman

Most important influence in my formative years.
William Kostun
In honor of Chase Connor Carter
William Serafin
In memory of Robert Olcott II '44 and Ernie Steck H'63, '77, P'77, '79
Allen schade
In honor of Walt Jaworski, class of 68
Anonymous
Hail dear Academies, schools that we love.
Recent activity
Alydaar Rangwala
AA Alumni '11
Supported 2 days ago
Judith Carpenter Rice
AAG Alumnae '69
Supported 2 days ago
Danni Douglas MacClure
AAG Alumnae '69
Supported 2 days ago
Jeffrey Bruner
AA Alumni '64
Supported 2 days ago
William Serafin
AA Alumni '61
Supported 2 days ago
In memory of Robert Olcott II '44 and Ernie Steck H'63, '77, P'77, '79
Peter Herman
AA Alumni '55
Supported 2 days ago